2019 Wildflower Al Johnson Performing Songwriter Contest Finalist
2016 NERFA Official DJ Showcase Artist
2014 Kerrville Folk Festival New Folk Finalist

 
       Savannah lives for the song in the journey. A fast moving, adventure seeking life on the road in her 1987 Ford Coachman camper van provides just the inspiration. The road brings the stories and the songwriting showcases the wisdom only experience can provide. Armed with her 4 wheeled camper van home and an acoustic guitar, Savannah has successfully completed three 6 month long tours of the United States. 
In addition to headlining her own shows, Savannah has opened for artists such as Emmylou Harris, 10,000 Maniacs, Harpeth Rising, Ernie Halter, Field Report, and performed with the Buffalo Philharmonic Orchestra. Savannah had the honor of becoming a Kerrville Folk Festival New Folk Songwriting Competition Finalist where she flew to Kerrville, TX to perform. By fall of the same year she started touring with two time platinum selling artists The 10,000 Maniacs as an opening act, harmony vocalist, and rhythm guitarist.
In September of 2018, Savannah successfully raised $8,400 in under 30 days through her first Kickstarter Campaign. The campaign, which was backed by 78 donors, funded the making of her 2nd full length album in Nashville, TN. The new album, Cliffrose, is a musical narration of traveling the American Southwest desert through forest service roads and remote adventures. The 9 song album and accompanying book was released on March 5th, 2019. It immediately gained accolades with two songs from the album earning Savannah a place as a finalist in the Wildflower Al Johnson Performing Songwriter Contest. 
Savannah's fourth EP 'Moab' was released on May 29th, 2020. 'Moab' was recorded at Garden Studios in New York and is a musical painting of several weeks spent in the Utah desert of Moab in her 1987 campervan. All three songs from the EP were written in this short period of time in Moab, UT and explores diverse topics such as breaking down normal routines, embracing the uncomfortable, the chaos of a lifetime of healing and the cost of building a life you're proud of.
"It reads like the great American novel – young, talented musician hops in a camper van, leaves behind virtually everyone and everything in order to travel the back roads of America, while penning one of the best albums you'll hear this year."
- TheMetalDad.com
"Savannah King's singing really travels on her new album 'Cliffrose'. She turns corners in a new way, and brings a story along with her. On one road, the piano is her new friend ... listen close, and you'll find one there too." 
-Scott Morrow - KJZZ 91.5 FM Phoenix, AZ
Savannah has released three EP's of all original music: Throwing Stones (2010), She Sends Her Love (2012), and The Acoustic Collection (2013). In 2014 Savannah formed her first band, Savannah & The Kings – Mark Bamann (lead guitar), Loren Metzger (drums), and Scott Gergelis (bass). Their first full length studio album "Bold & Unsteady", was released in April 2015.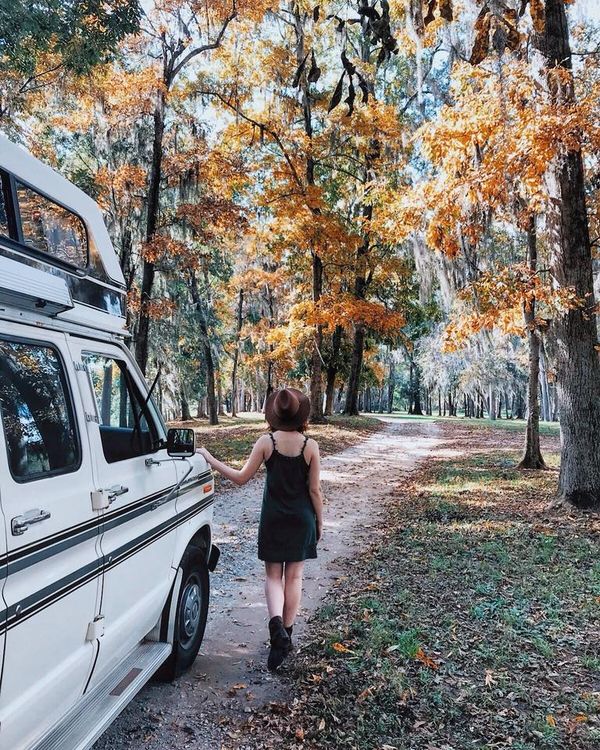 Other Media:
"Great voice and very cool album production . . .more important, the songs are really great. King sings, 'Don't come back, I'll just mess it up again'  in The Gambler - I like that."
-Ron Altbach, The Beach Boys

 
""Bold & Unsteady," which marries King's stellar alt-pop songcraft - think Sarah McLachlan with more of an edge - to supple, subtle and beautifully orchestrated contributions from her new band..."
   -Jeff Miers, The Buffalo News
 
"Touches of Jazz (courtesy of Gergelis' outstanding upright bass playing), pop, folk and indie rock meld together for a cohesive sound. No self-indulgent doodling, no gimmicks, no unnecessary window dressings among the arrangements."
-Bob Silvestri, BestOfWNY.com
"When Buffalo native and SUNY Fredonia State grad Savannah King opened for Emmylou Harris last September in  Kleinhans, she gave locals a taste of what she could do with just a stool, microphone and an acoustic guitar. Varied tempos on emotive originals. Vocals reminiscent of nearby Canadian songstresses like Basia Bulat, and the courage and skill to pull off a moving cover of the Beatles' "I've Just Seen A Face" inside a beautiful concert hall. Now with a full band to back her already seasoned live presence—and the new album "Bold and Unsteady"—the crimson-locked singer/songwriter is ready to take her next sonic steps . . ."
- Michael Farrell, The Buffalo News